WELCOME TO DR. NANCY GUM ORTHODONTICS
We provide quality, state of the art orthodontic care for children, teenagers and adults in a warm and friendly environment. We are committed to helping you achieve the beautiful, straight teeth smile you want. We are centrally located in San Jose, California.
Dr. Gum will help you decide which treatment option is right for you, whether it's traditional braces, Invisalign clear aligners or clear braces. She will create a treatment plan to specifically fit your unique needs. Once your treatment is completed, Dr. Gum will ensure that you have everything you need to maintain your new smile.
Our office is a single doctor practice and you will see Dr. Gum at each treatment visit. Along with Dr. Gum, our well trained and experienced staff cares about the health and well being of our patients and we all strive to provide total patient satisfaction.
Contact our office today and schedule a complementary initial examination appointment!
ABOUT DR. NANCY GUM
I enjoy straightening teeth and all that it involves. I also enjoy sharing stories of family and friends, and to hear about the lives of my patients when they come in for their appointments. I have a wonderful and loyal staff that has been with me for a long time. It is important to me that our office is a welcoming, warm place to visit.
I attended Cal Poly SLO and studied Biological Sciences. I graduated from The Art Dugoni School of Dentistry in 1986 with my Doctor of Dental Surgery (D.D.S.) and in 1989 I received my Master of Science in Dentistry (M.S.D.) as well as my certificate in Orthodontics, also from The Art Dugoni School of Dentistry. I joined my father in practice in 1989, the year I graduated. My dad and I practiced together for 15 years, until he retired. I feel very fortunate to be continuing in his footsteps.
I became a Board Certified Orthodontist in 1999. Certification by the American Board of Orthodontics is a distinction which confers the highest level of professional achievement in orthodontics. It requires examinations both written and oral, as well as case presentations. A Board Certified Orthodontist is also called a Diplomat of the American Board of Orthodontics.
I have been providing orthodontic treatment with clear aligners using  the Invisalign®  appliance since 2001. I completed the Invisalign Master Program in September 2016. In September 2017 I completed the Invisalign Teen Edge Program, a 12 month collaborative program which is focused exclusively on treating teenagers with the Invisalign clear aligner appliance system.
I belong to many organizations and am an active participant in organized dentistry. I am a member of the American Association of Orthodontists, the California Association of Orthodontists, the Pacific Coast Society of Orthodontists, the American Dental Association, the California Dental Association, and the Santa Clara County Dental Society. I am on the Board of Directors, the Membership Committee and the Peer Review Committee of the Santa Clara County Dental Society.
When I am not working, I enjoy running, gardening and taking care of our family of people and pets. I also love to read and listen to music. I am married and have four children, we live in Willow Glen.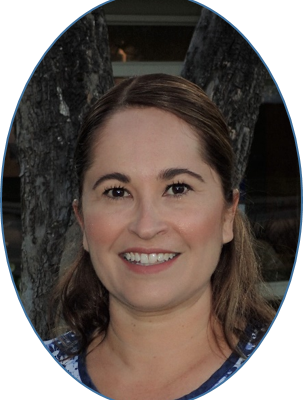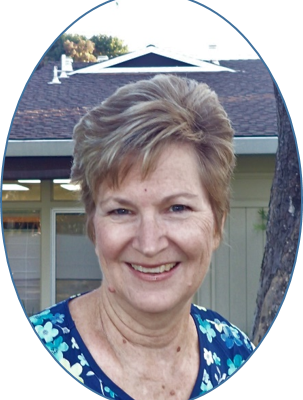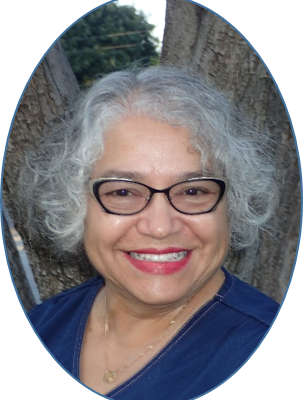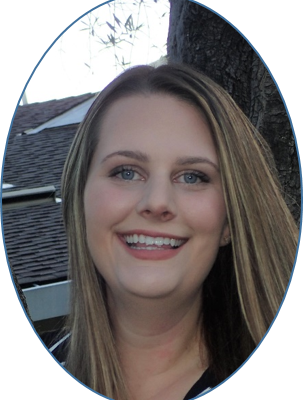 There are options when it comes to determining which appliance to use to straighten your teeth!
Dr. Gum will evaluate many factors such as jaw structure, occlusion and tooth shapes. In children she will consider age and growth potential. She will use this information in choosing the best appliance for your treatment. She will also consider factors important to you as a patient- such as visibility, maintenance and treatment time.
BRACES
Traditional braces are a system of brackets (basically handles on the teeth) affixed to teeth, and wires that sit in the slots of the brackets. Elastic ties hold the wires in place, or the slot has a gate which closes over the slot. Brackets are made of surgical grade stainless steel (traditional metal braces) or ceramic (clear braces). Wires are made of stainless steel, or other metal alloys designed to deliver a constant, gentle force to move teeth. Dr. Gum uses the Ormco® and Damon® bracket systems, and has been straightening teeth with fixed braces since 1989.
CLEAR ALIGNERS
Dr. Gum achieves consistent quality results using clear aligner therapy for her patients of all ages. Dr. Gum exclusively uses Invisalign® system of clear aligners. Dr. Gum has been a certified Invisalign provider since the company's inception.  Dr. Gum benefits from ongoing, extensive training.  She has completed numerous intensive, collaborative study programs. She takes advantage of having unique access to the Invisalign company, as it is based here in San Jose. Dr. Gum is able to treat a wide range of orthodontic problems with clear aligners and achieve the same high quality results she achieves with fixed braces.
We used a state of the art  3-D Itero digital scanner, which eliminates the need for mouth impressions and streamlines the aligner fabrication process.
RETAINERS
Retainers hold teeth in their new positions after orthodontic treatment is completed. Wearing retainers as instructed is essential to maintain the success of orthodontic treatment. Retainers can in some cases be used to make minor tooth position changes.
Removable retainers are either clear acrylic trays or a combination of wires and acrylic. Fixed retainers are bonded to the tongue side of the front teeth.
Dr. Gum will determine the best type of retainer for you based on the pre-treatment positions of your teeth and your preferences, so that you maintain your new smile for a lifetime!
Clear Aligner Treatment: 10 things to know!
1. WHAT IS CLEAR ALIGNER TREATMENT?
Clear aligner treatment is the virtually invisible way to straighten your teen's teeth without having metal braces. It is a series of clear, removable custom-made appliances for your teen's teeth. Worn over their teeth, the aligners are changed out for a new set every week. Gradually, your teen's teeth shift into place.
Dr. Gum uses the Invisalign brand clear aligner system exclusively to straighten teeth.  While it is the doctor who designs and prescribes the treatment for each individual patient, Invisalign® is definitive market leader in clear aligner production. Invisalign® provides excellent support to our practice in treatment of patients with clear aligners.
2. ARE CLEAR ALIGNERS AS EFFECTIVE AS TRADITIONAL BRACES?
Yes. When worn as recommended, clear aligners are as effective as traditional braces for the most common teeth-straightening issues. Clear aligners can effectively treat mild to severe cases, including underbite, overbite, overcrowding and gaps between teeth. The chances are very high your teen will be a great candidate for clear aligners.
3. WHAT ARE SOME OF THE PRACTICAL ADVANTAGES OF CLEAR ALIGNERS OVER TRADITIONAL BRACES?
Sports- The teeth are protected by the aligners while playing sports and the lips and cheeks will not be irritated by metal brackets or wires if a blow to the mouth does occur. Of course, it is always best to wear a sport guard when playing contact sports!
Musical wind instruments can be played properly, without braces getting in the way.
Foods- With braces, there is a long list of foods your teen shouldn't eat, and with clear aligners, there are no such restrictions.
Home care- The removable aligners make it easy to brush and floss normally to maintain proper oral hygiene.
4. ARE THERE ANY EMOTIONAL CONSIDERATIONS?
With clear aligners, no one needs to know your teen is straightening their teeth, removing a potential source of anxiety and giving them a boost to their self confidence.
5. WHO IS ELIGIBLE FOR TEETH STRAIGHTENING WITH CLEAR ALIGNER?
Clear aligner therapy can be used at all dental stages. Dr. Gum will evaluate your teen's teeth, facial features and growth to determine candidacy for teeth straightening using clear aligners.
6. HOW LONG DOES CLEAR ALIGNER TREATMENT FOR TEENS TAKE?
The average clear aligner treatment time is about the same as with traditional braces.  Treatment timing is determined by the severity of the condition.  Excellent cooperation will ensure treatment timing stays on track.
7. HOW MUCH DOES CLEAR ALIGNER THERAPY COST?
Clear aligner treatment cost is the same as traditional braces treatment.  Check your dental insurance plan- orthodontic treatment is covered by many dental insurance policies, for traditional braces as well as clear aligners.  The orthodontic treatment fee is spread over the course of treatment in monthly installments. Treatment fee includes observation visits for two years after treatment to ensure maintenance of treatment results.
8. DOES MY TEEN HAVE TO WEAR THE CLEAR ALIGNERS ALL THE TIME?
Yes! Your teen's clear aligners need to be worn 22 hours per day and changed every week. Dr. Gum and her staff will educate your teen, monitor their progress and keep them on track. Parents are not required to micro manage their teen compliance with the aligners!
9. WHAT HAPPENS IF AN ALIGNER GETS LOST?
Dr. Gum offers six free replacement aligners. In the event that an aligner is lost, you should inform us right away. In our office, we rarely get calls about lost aligners.
10. HOW MUCH TIME WILL BE SPENT VISITING THE ORTHODONTIST?
Clear aligner treatment usually requires less appointments than traditional braces do.  There are no long wire adjustment appointments and no broken braces appointments. Most aligner appointments can be scheduled during after school hours. Follow-up appointments are usually scheduled at ten weeks intervals.
Testimonials
"I looked at my freshman year soccer photo and compared it to this year photo and I was amazed at the change! I used to show too much gums when I smiled and now I don't" -Cassandra B. 1/9/2018
"I went to Art class after my braces were removed and my teacher said my teeth treatment was an A+" -Jessica L 11/16/2017
"Supersmile, that's what you get when you leave here!" Lynsie G. 11/4/2017
"I feel blessed to come back for round two with Dr. Gum and the crew!" -Emma D. 1/5/2018
"I get compliments about my teeth from people who never even saw how bad they were before my Invisalign treatment with Dr. Gum" -Michael Y. 1/3/2018
"Mom, thank you for giving me Invisalign treatment with Dr. Gum" -Alyssa H. 11/14/17
"Dr. Gum is my go-to for all things orthodontic. The whole staff has huge hearts and are wonderful." -Camille C. 11 /3/2017
"I never wanted to smile before Dr. Nancy straightened my teeth." -Denise N. 11/3/2017
Dr. Nancy's Orthodontic Blog